How to Embed 3D HTML Files into Microsoft Office Tools?
This section explains how to embed 3D HTML files into the Microsoft Office products like:
Microsoft PowerPoint

Microsoft Word

Microsoft Excel
Steps to embed into Microsoft Office products :
Open Microsoft PowerPoint or Microsoft Word or Microsoft Excel.

Click on the Insert menu.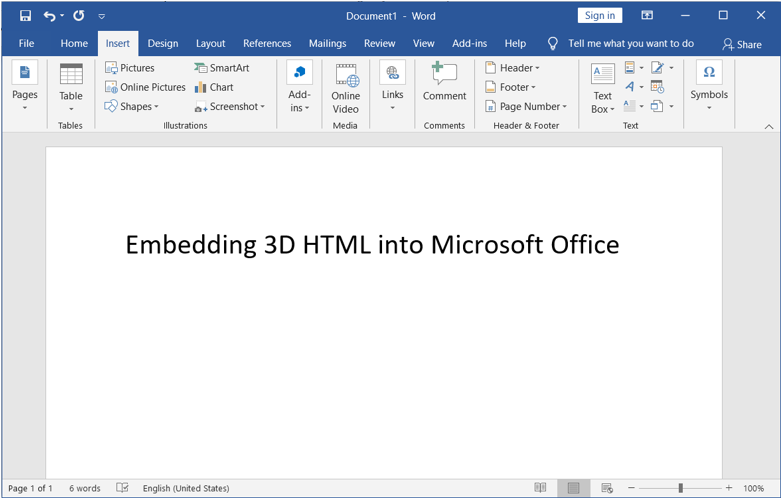 Select Object from the toolbar.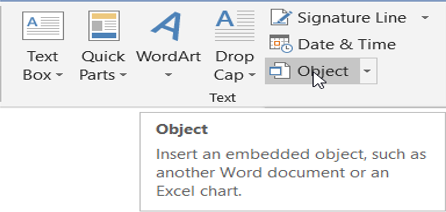 Click the Create from file tab in the dialog box for Inserting Object.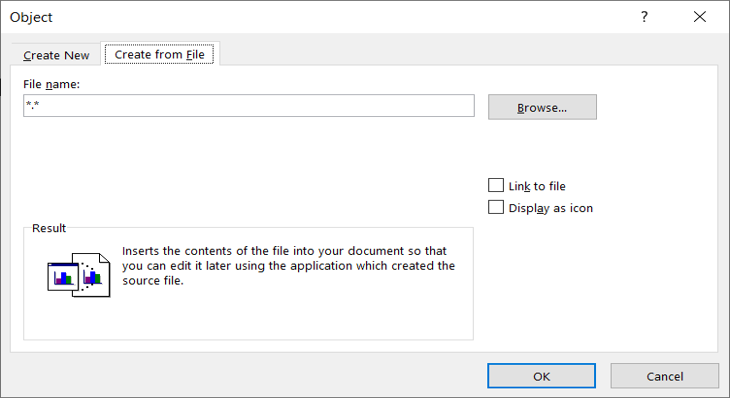 Click Browse… to select the 3D HTML file.

Click Insert' in the file browser dialog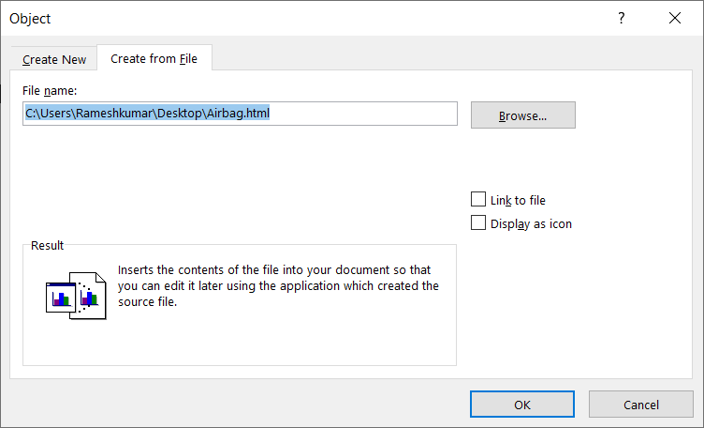 Click OK to embed the 3D HTML file.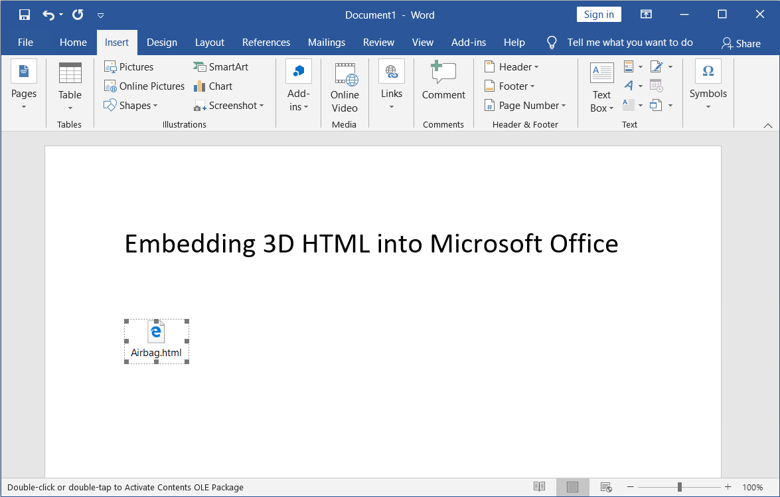 Double click the embedded HTML file to open/view the 3D model in the default browser.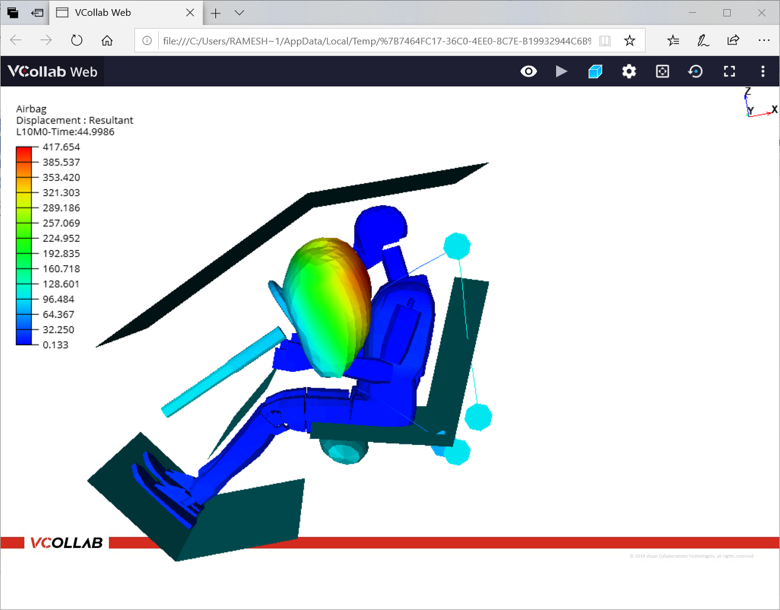 Note:
Procedure is the same for Excel and PowerPoint.