How to Export Viewpoints as VPT Files?
VCollab Pro users can export viewpoints into a vpt file and the same file can be merged into a CAX file.
Steps to export viewpoints
Open VCollab Pro and load a CAX file with viewpoints.

Right click inside the viewpoints panel.

Select Export Viewpoints from the context menu.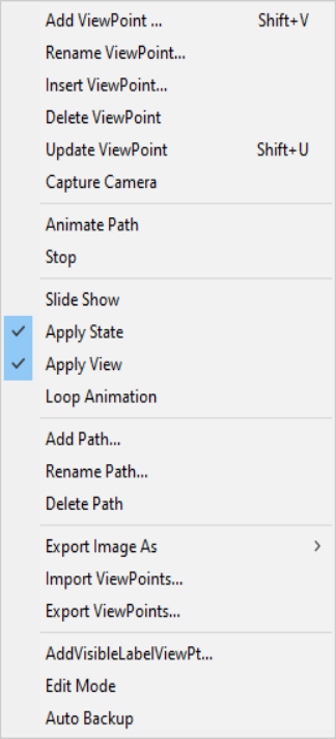 It opens up the file browser dialog box.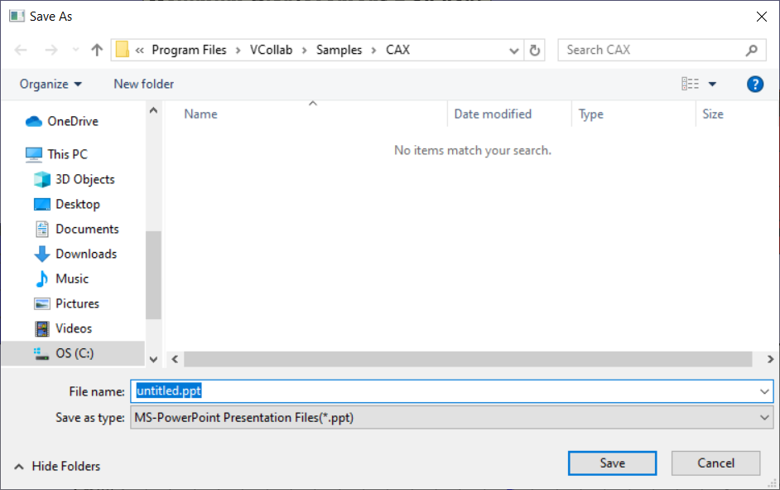 Select file type as .vpt to store viewpoints

Select file type as .ppt to store viewpoints states into ppt image slides.

Click Save. The following message is displayed