How to Visualize CAE Results Contour?
CAE Results contour can be visualized using the Result List option in VCollab Pro.
Load a CAX file.

Click 'CAE | Result List…' menu item
Click the result list icon to open the CAE Results dialog,

Select a Result, e.g.,Stress (Centroidal)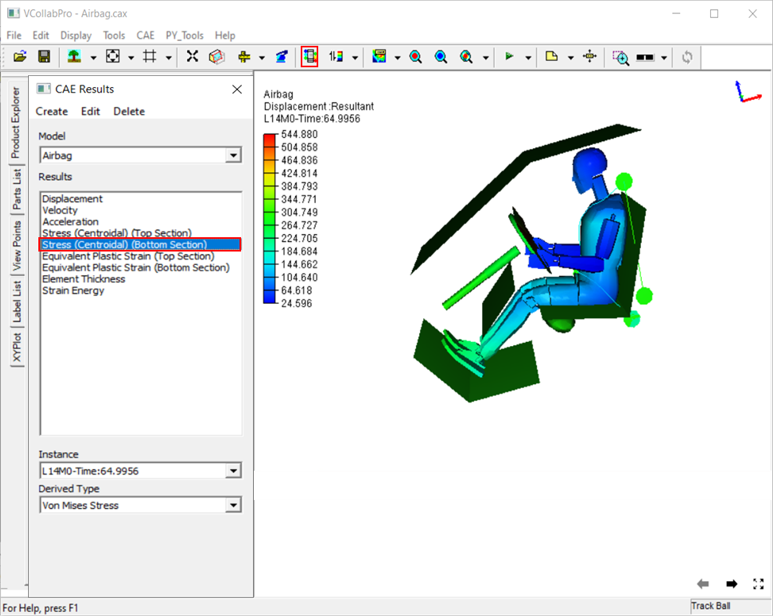 Select an Instance, e.g., 'L7M0'.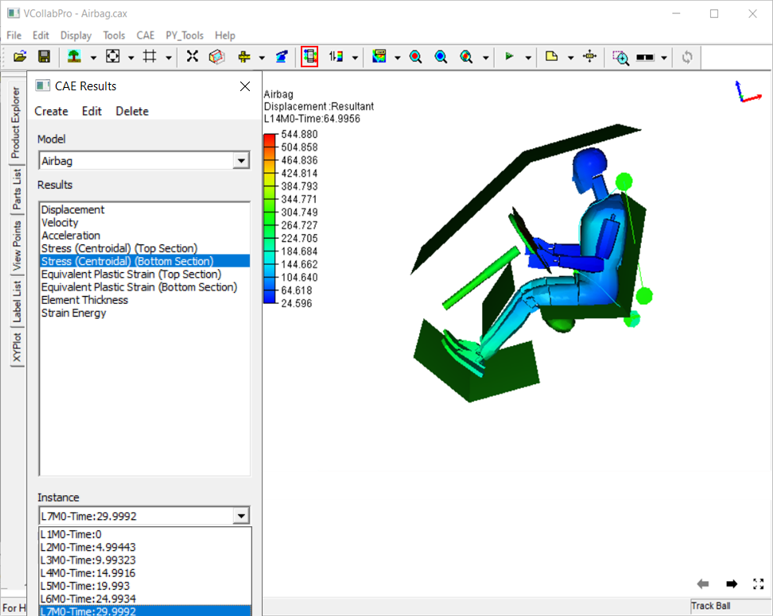 Select a Derived Type, e.g.,Max. Principle Value.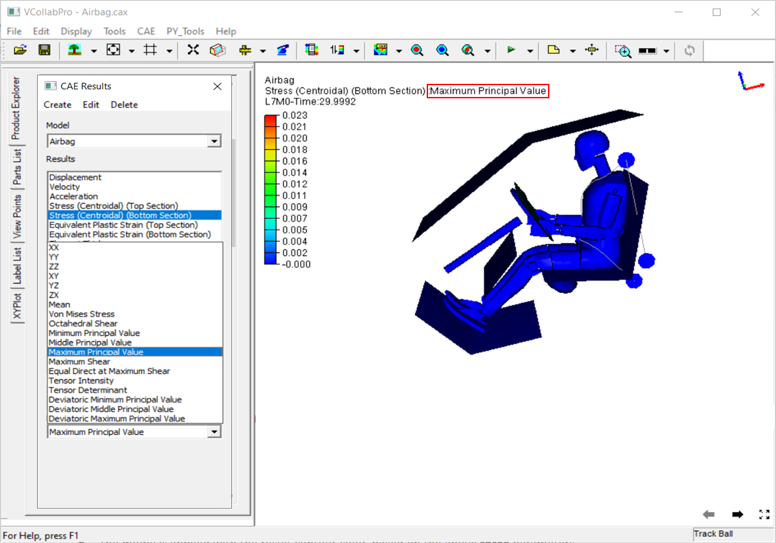 The model is applied with the result contour color, based on the above three parameters.

Contour will change if the above parameters change.