How to Bring PPT Slides into CAX as Viewpoints?
PPT Slides can be brought into CAX as viewpoints with the following steps.
Conversion of all PPT slides into images.

In a Microsoft powerpoint file, keep the required slides that need to be exported and discard other slides.

Click File | Save As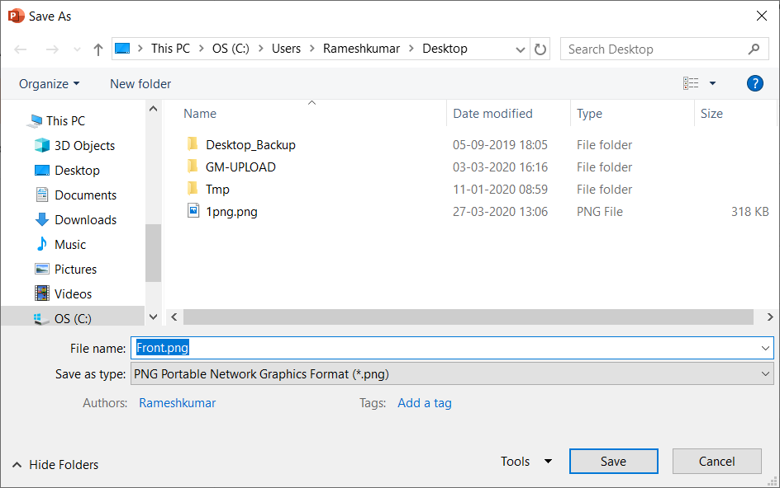 Select any image format from Save as type drop down list.

Click Save, which prompts for Every Slide or Current Slide Only.

Click Every Slide to save all slides as images.

A confirmation message shows up.
Loading a CAX file and making the viewer blank.

Load a CAX file in VCollab Pro.

Hide the following data in the viewer to make the viewer blank.

All the models and parts using the product tree.

Delete all labels

Turn off Legend

Turn off Navigator

Turn off all CAE plots.

Adding viewpoints

Change the background with slide1 image, using texture mode.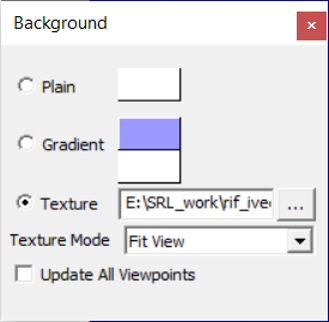 Add to viewpoint.

Change the background image with slide2 image.

Add to viewpoint.

Repeat the process till the last image is added as a viewpoint.
Save As CAX

Save the data into CAX using the Save As option.

CAX is now ready with PPT slides as viewpoints.
Note: Animated Gif file in Background will work as Image without animation.