How to Make an HTML Object Clickable in PowerPoint Presentation Mode?
HTML files embedded into PowerPoint are clickable only in PowerPoint edit mode.
To make it clickable in presentation mode, the following steps need to be followed.
Steps:
Embed the HTML file in Powerpoint

Select the embedded HTML file.

The Action icon in Insert | links toolbar is enabled.

Click Action to open the Action Settings panel.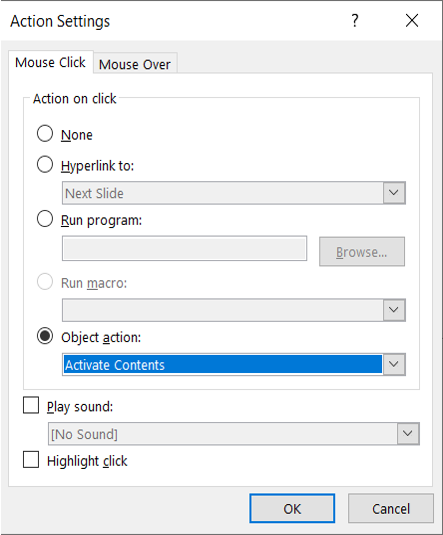 Select the Object Action radio button in the Mouse Click tab,

.

Select Activate Contents from the drop down list.

Click OK.

Run presentation mode.

Go to the slide, where HTML is embedded.

Click on the HTML object.

The 3D content is shown in the default browser