How to check if the license server is started correctly
Follow the steps below to check whether the license server is started successfully on the license server machine.
Click Start | Programs | VCollab | VCollab Suite License Server | FLEXlm License Manager.

Select Config Services tab

Click View Log… button. It pops up the log file in a dialog as shown below.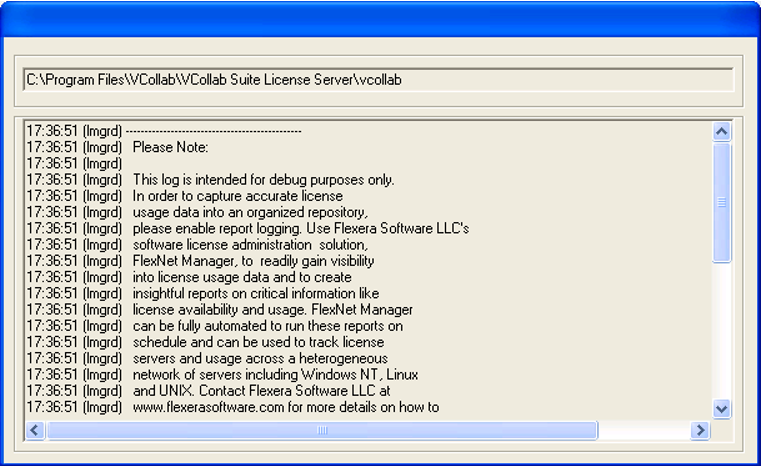 The information marked in red in the log as shown below represents that lmgrd (license server) and VE3D (VCollab vendor daemon) are started successfully.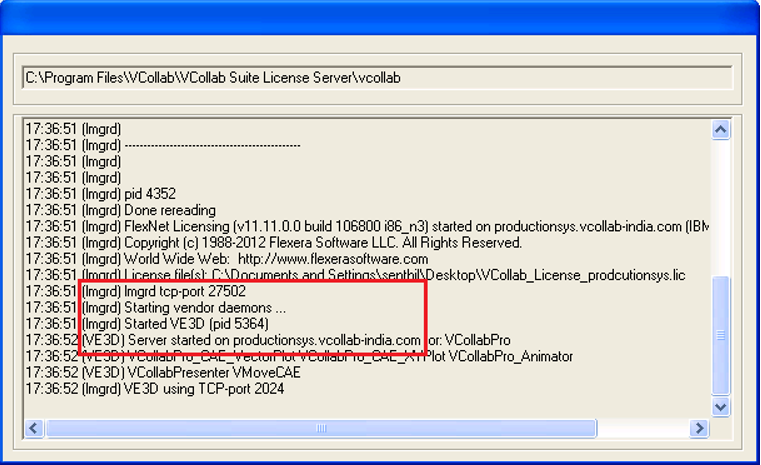 The information marked in red in the log as shown below represents the list of features that are available for use